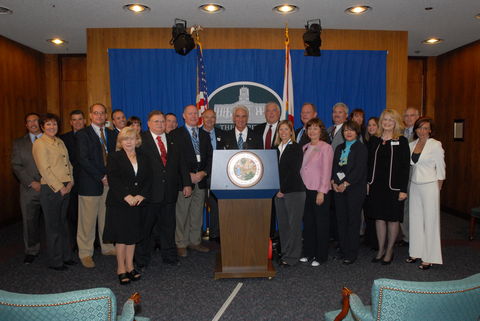 Join us when we take over Tallahassee March 24, 24, & 26, 2009. We will take the Lee County message directly to our legislators and you can be there to participate.
The Trip Includes:
Bus ride/refreshments to Tallahassee; Dinner with our local delegation, sponsored by EMBARQ; Legislative update by the Florida Chamber of Commerce; Legislative lunch on the 22nd Floor of the Capitol Building with our House & Senate delegation sponsored by Chico's; breakfast with an expert panel to discuss transportation issues both locally and statewide; Hotel accommodations; the opportunity to watch the House and the Senate while they are in session, plus so much more
Additional Activities Include:
Meeting with the Governor and Lieutenant Governor, the Governor's Cabinet members, the Commissioner of Education, The Florida Fish & Wildlife, the Department of Environmental Protection, and so much more to be announced!