Joe Mazurkiewicz, Jr. Ph.D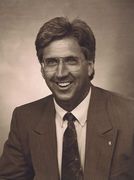 Joe Mazurkiewicz is the President for BJM Consulting, Inc., a firm that specializes in local government activities. In 1983 he was elected Mayor of Cape Coral, a position he held for ten years. During his service as Mayor he led the City in its attempt to change from a bedroom community to an urban center. Presently, Joe works on a variety of local issues ranging from land use cases to incorporation studies. His firm has completed incorporation studies for Pelican Bay, Fort Myers Beach, Golden Gate, Bonita Springs, Boca Grande, Cape Haze, Lehigh Acres, Ruskin, Captiva, Tierra Verdeand has been in contact with leaders from North Fort Myers and Apollo Beach, and is currently working on a update for Lehigh Acres.

Joe attended the University of Florida were he studied engineering, he earned his Bachelor's Degree in Administration from Barry University, a Master's of Science in Administration from Central Michigan University and a Ph.D. in Business Administration with a Concentration in Public Administration Cum Laude from Stamford Hill University. He formerly served as Vice President of Academic Affairs, and Director of the Public Administration Program at IMPAC University.

Joe is also Executive Director of the Council for Progress Foundation, Past Chairman for the Leadership Cape Coral Class of 2000, Board Member with the Southwest Florida Community Foundation, Board Member of Gulf Coast Village, was appointed by Governor Crist to serve on the Florida Transportation Commission and is a Rotarian through the Cape Coral Goldcoast Club.

Joe and his wife Heather have five daughters and two grandsons and enjoy golf, Gator football and spending time with friends and family.

Heather Mazurkiewicz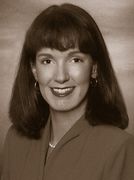 Heather Mazurkiewicz is the Vice President of BJM Consulting, Inc. She has facilitated Lee County Days in Tallahassee that brings Lee County Business Leadersand elected officials to Tallahassee for an informative three day trip. She has also worked on Political Campaigns at both the local and state levels.

Heather is currently serving as Executive Director of the Cape Coral Construction Industry Association, Past Chairman of the Chamber of Commerce of Cape Coral, a graduate of Leadership Cape Coral Class, Past President of The Goldcoast Rotary in Cape Coral and serves as Vice Chairman for GoodWheels. Heather also is staff for the Lee County Alliance of Chambers that serves the Chambers of Commerce within Lee County.

Heather is a runner who just completed her first 1/2 marathon. Heather and her husband have five daughters and two grandsons and they enjoy golf, Gator football and spending time with firends and family.